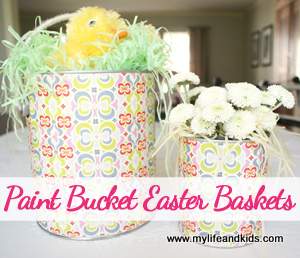 We're gearing up for Easter, and I love to use Easter baskets that can be re-used throughout the year as toy storage. This year, I made the kids' baskets out of paint cans and scrapbook paper.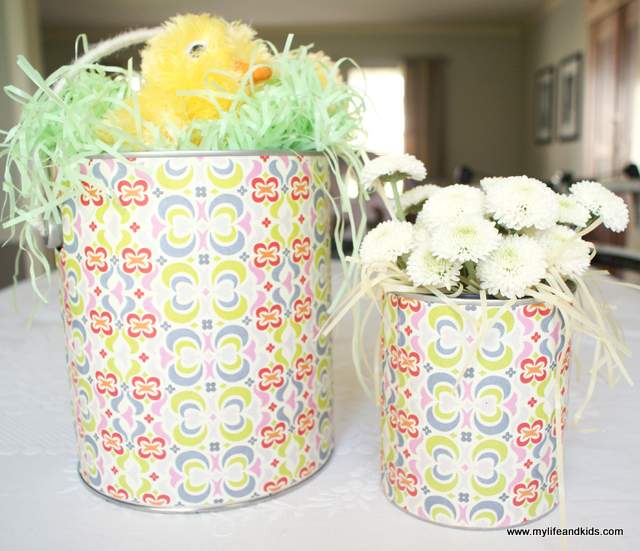 I also wrapped a quart-size paint can with scrapbook paper. It makes the perfect flower container – fun to give to family for Easter – or to use as decorations around the house.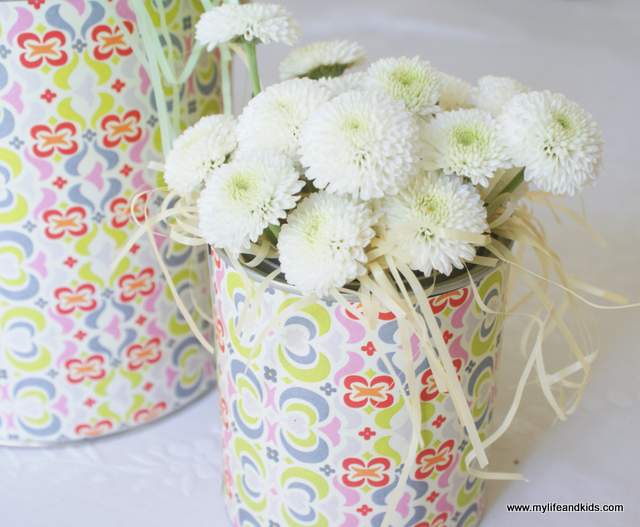 Paint stores sell unused paint cans for around $2 each – oftentimes you have to ask at the front desk.
Each gallon-sized paint can can be covered with two pieces of scrapbook paper. You can use Mod Podge or scotch tape to secure the seams.
Wrap your handles with yarn, and you have a Paint Can Easter Basket – perfect for Easter morning – and great (and decorative) toy storage for the rest of the year.
Click here for more detailed, step-by-step instructions.