That right! You heard correctly! It's time for the first ever
Girls Night Out Event with
Blue Cricket Design
hosted by The Chocolate in Orem, UT!
Friday Aug. 6th
7-9 pm
@ The Chocolate located at:
212 S. State St.
Orem, Ut 84058

Come for an amazing night of craft projects, treats, girl gab and more!
All three projects will be ready and waiting! Come create your very own:
Washer Necklace!
Your choice of fun Ric Rack or Satin Ribbon! Tons of colors to chose from!
Rolled Scrap Fabric Rosettes
Create fun Broaches that are perfect for adorning your newly created Washer Necklace! Also perfect for Jackets, Handbags and anything else that needs a little gussying up!
Embellished Silver Note Pad
This adorable Silver Note Pad will get all dressed up and look great on your
desk or make a perfect gift!
Everything you need to create theses three projects will be provided! Tons of great fabric, ribbon and colorful supplies will make each creation unique!
Included in the nights festivities will be your three Make and Take projects, Uber yummy treats and ice cold milk from The Chocolate, creative question and answers, a list of Blue Cricket Designs absolute favorite local discount supply stores and inspirational hot spots, a night away from the fam (wink wink!), girl time and an out of this world CRAZY COOL
SWAG BAG filled with over $100 worth of must haves creative essentials!Incredible swag that will include gifts from…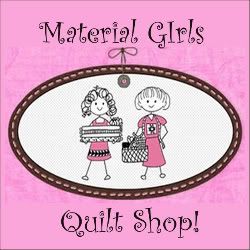 And more!!!
And all this for only $35
This is an intimate event and limited to the first 12 paid guests! Payment will be processed through Eventbrite. Payments accepted through Paypal only. Register by clicking below!
I am supper excited for this first fun event! I can't wait to meet some of you! I am already in the works planning my next event in the South Jordan area in Salt Lake County! Look for it in September! Each event will have its own special vibe with a fun location specific project! Be sure to follow me on
Twitter
and on
Facebook
to get preview announcements and news on this and upcoming Girls Night Outs!
If you are a company that would like to sponsor this or an upcoming Blue Cricket Design Event please email me HERE! In return you will be heavily promoted on BCD, Facebook and Twitter!
Find out how you can become a guest poster
HERE!