The 4th of July has to be one of my favorite holidays!!! I'm in love with all it stands for! Freedom! Sacrifice! History!Hope! Celebration!
I love a good excuse to pass on a little glimmer of my enthusiasm when ever I can! For this 4th of July it comes in the form of this fun candy filled Pop Top Tin Can!
It's as easy as Pie… take any pop top tin can and open it with a can opener from the bottom! Rinse it out and dry it well. Fill it with anything fun! Glue the bottom using a hot glue gun! Decorate the can with paper and tie ribbon on the pull tab! Add a cute tag and look forward to Oohs and Ahhs!
Any Holiday would be cause to can a little something! Holiday scrapbook paper is the perfect way to customize this gift idea all year round!
It also makes for adorable birthday gifts! They are the perfect size for hiding gift cards, lip glosses, jewelry and small trinkets!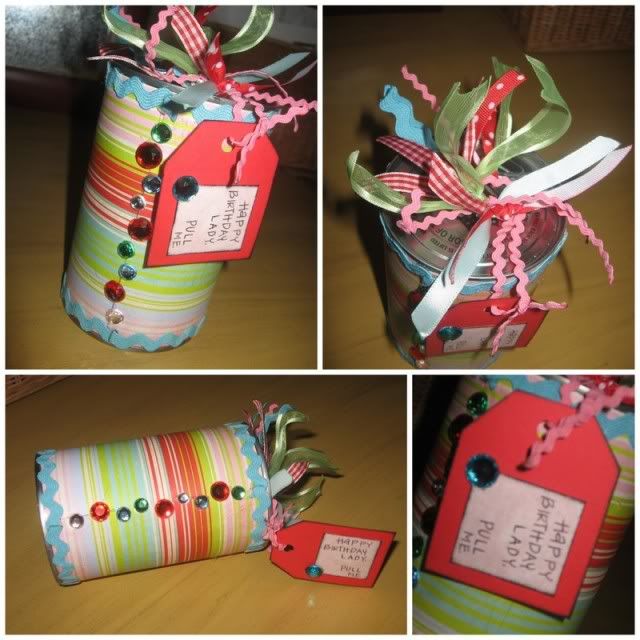 I think they would be super cute for party invitations, Thank you notes or visiting teaching gifts! The possibilities are endless!!!
And once the top is off you can use it for a cute pen holder!!!
And yes… we had soup for lunch and my freezer is filled with zip lock freezer bags filled with diced tomatoes and beef stew!
Find out how you can become a guest poster
HERE!