Freaky Friday

is a chance for us to meet other Totally awesome, amazing, Awe inspiring,
fantastic and cool creators! We switch blogs for the day and introduce ourselves to each
others audience! It's a great way to link creative communities! If you would like to be featured on an up coming "Freaky Friday" please email me at [email protected]
WARNING! WARNING!! WARNING!!!
Do not! I repeat…Do not go visit today's blog swapping blog
UNLESS
you have at least two hours to dedicate to eye candy, project envy and are willing to drool on yourself! I L-O-V-E love Amy over at The Idea Room and feel honored to have her come for a little play date!! Trust me you'll love her and all her stuff!
Ok Amy… Take it away! And friends, Consider yourself warned!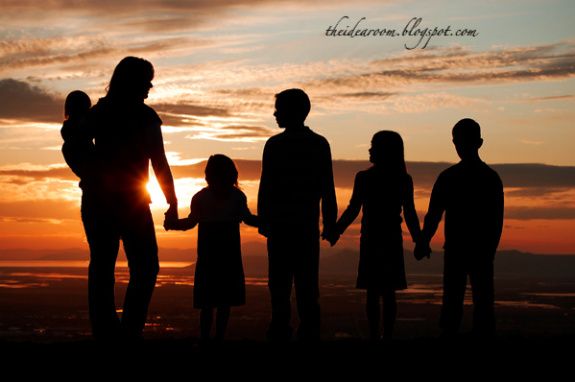 I am so excited to be able to hijack (*ahem* "borrow) Blue Cricket Designs for the day. I love this blog! While I am blogging here, Becca is blogging over at my place today…The Idea Room. By the way, my name is Amy and I am a married, stay-at-home mother of five. I am going to share a little tutorial today for making a Halloween treat bucket for your Trick-or-Treaters.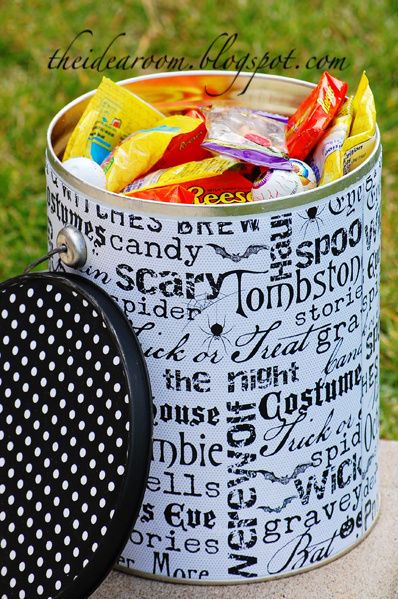 First you will need to find a bucket of some sort. I found some like this at my local thrift store for 50 cents each. I found my Halloween themed scrapbook paper at Ben Franklin Crafts.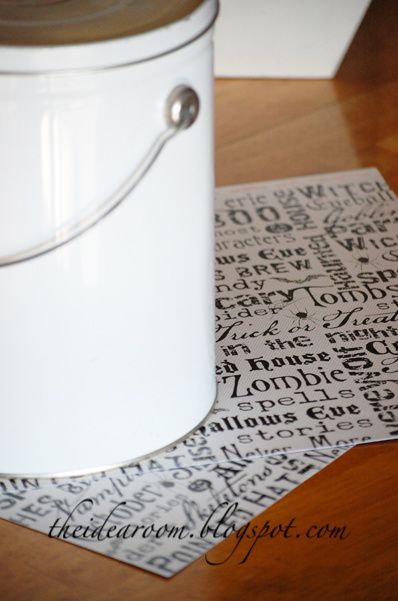 I measured and pre-cut my paper and then cut a slit and a hole for the handle attachment. Then I used Mod Podge and glued the paper to the bucket. When the Mod Podge dried, I added another 2 coats of Mod Podge to the top the paper to protect it from the elements.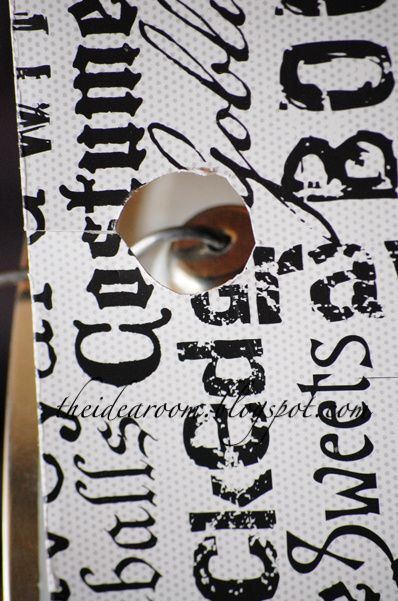 Now you little trick-or-treaters will have a fun bucket to collect all their Halloween goodies in. I also think you could use these to pass out candy for the Trick-or-Treaters who come to your house!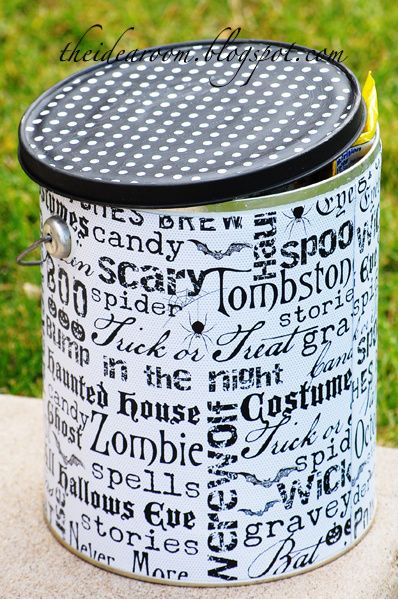 I have a lot more fun Halloween recipes and decorating ideas on my site. Here are just a few examples: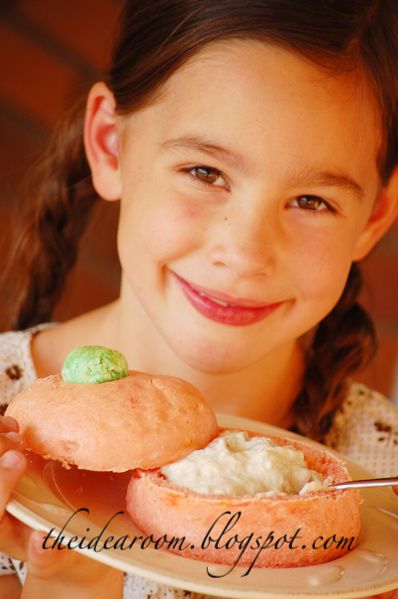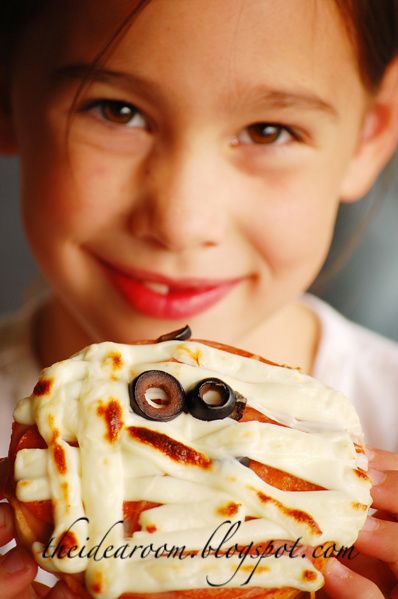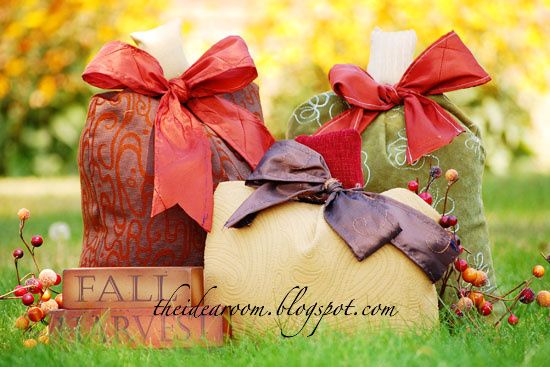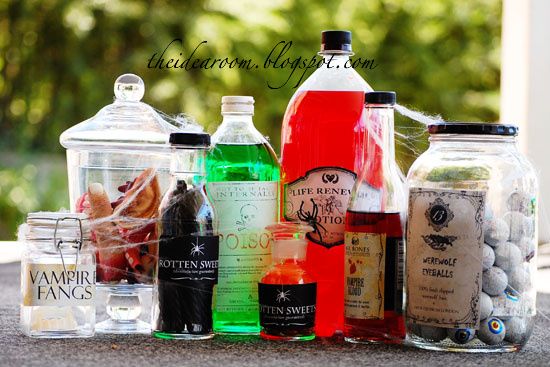 Thanks to Becca for arranging this blog swap! It is always fun to spice things up a bit and meet new friends along the way! Be sure to check out what Becca has posted over at my place!
Thanks Amy for rockin' our worlds today!!!
And Blue Cricket readers be sure to jump on over and visit The Idea Room today! I have a giveaway going on to celebrate our little swappy swap! Come back here to enter!!!!
Happy Weekend people!