I hit the jack pot at my local thrift store and came across a huge selection of vintage patterns! I bought each pattern for 25 cents and had the perfect project in mind! The adorable illustrations on the envelopes would make darling greeting cards!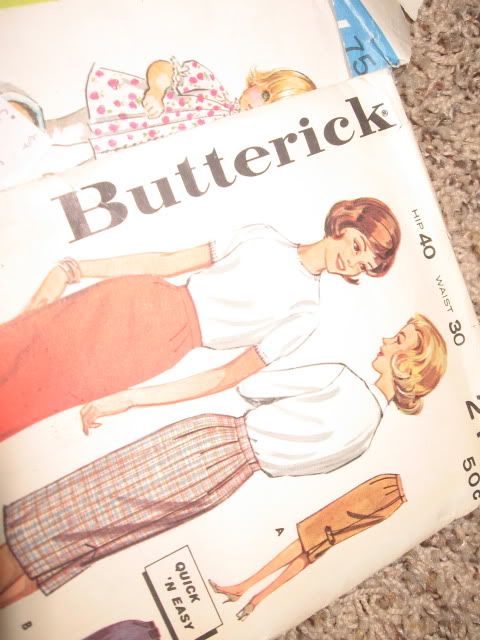 After finding a nice selection of patterns, carefully cut them out. I like to make color photo copies of mine so I can make multiply cards with the same image.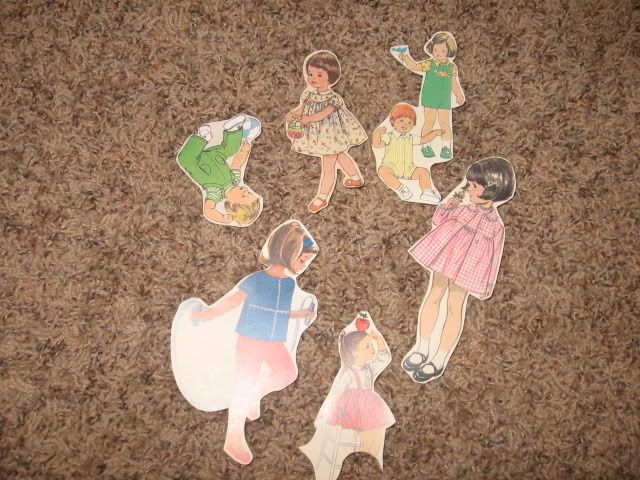 I them tape them on a page and make copies.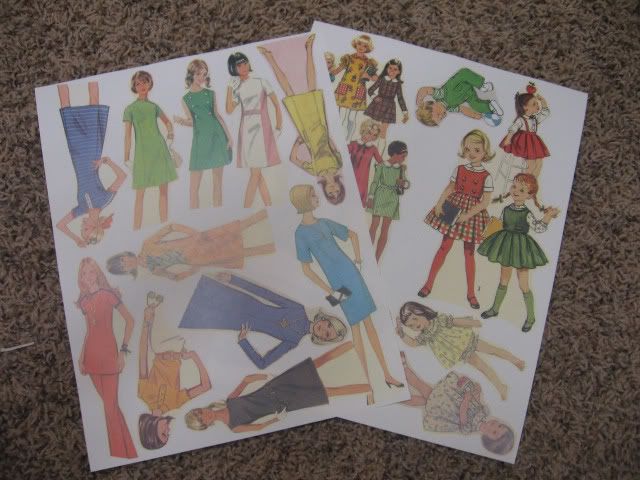 I cut out the images and paste them on top of retro scrapbook paper and add a fun and clever message that I had typed on my computer and printed! And there you have it! They make great cards or a small gift !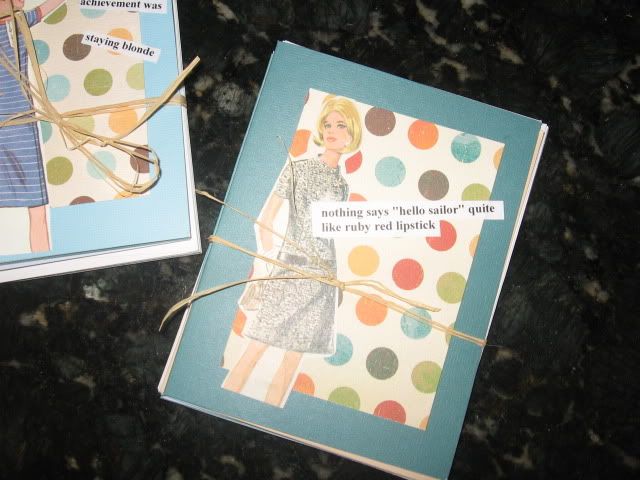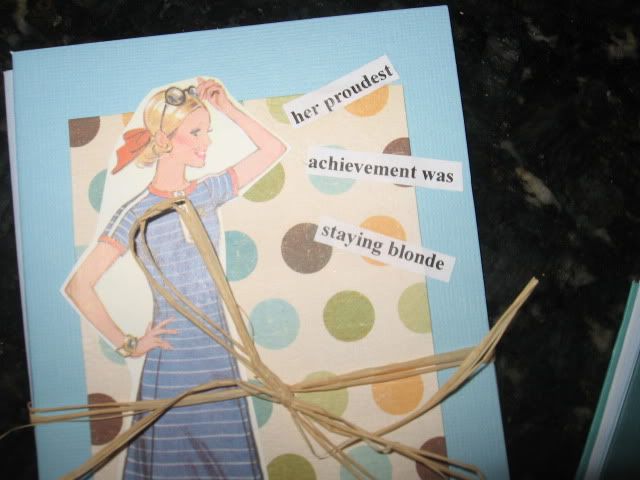 here are some of the messages I used on the lady cards:
- Here proudest achievement was staying blond hair!
- I only have a kitchen because it came with the house.
- Nothing says" Hello Sailor" quite like a ruby red lipstick.
- Someone was going to have to set a bad example!
- If you want breakfast in bed, then sleep in the kitchen.
- High maintenance doesn't even begin to cover it!
And for cards with little kid pics on them:
- I child proofed my house but they still get in!
- Wow! I get to give birth and change diapers!
- Be nice to your kids! They chose what nursing home you'll be put in!
- What if the Hookey Pokey is what it's all about!